ISI Bathroom Systems is the

ONE

authorized Canadian Topkote distributor!
Get Your Topkote Essentials From ISI Bathroom Systems
The TOPKOTE™ REGLAZING Start-up Kit is specifically designed for professional reglazers by reglazers! It can be ordered as the original UR or Low VOC formulas. It includes: 
Topkote Tub & Tile:  a safe and quick cleaner

Crosslink III: an effective and proprietary adhesive 

Topkote Glaze: a durable and glossy Acrylic Urethane coating 

Topkote Glaze Activator: designed to reduce drying times
Topkote Glaze Reducer: used to obtain desired sprayability
Unlike many of our competitors' products, no acid etching is needed. Our system is easy to learn, fast to use, and more reliable than the competition.
We are pleased to offer the professional reglazer a solution that makes their job safer, easier, and more profitable. Our goal is to save you time and money on each job with our proven system!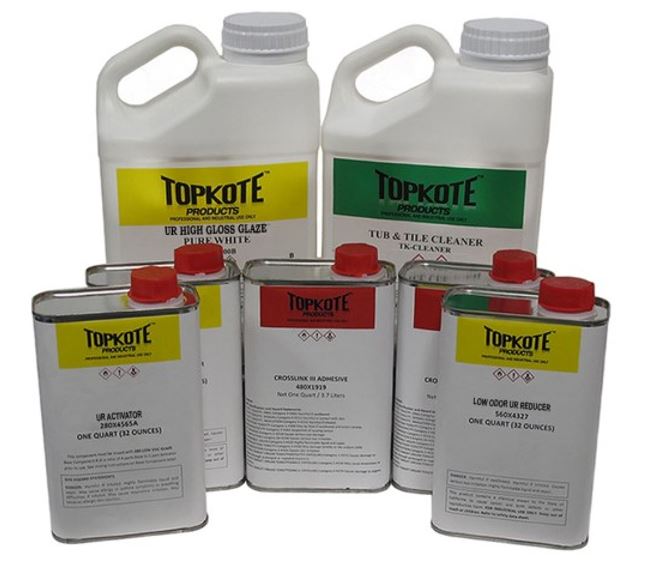 Topkote Tub & Tile
Topkote Tub & Tile Cleaner is a superior cleaning solution that kills bacteria and breaks down dirt and oils.
It chemically breaks down grease and oil and loosens dirt from the pores of worn tub surfaces.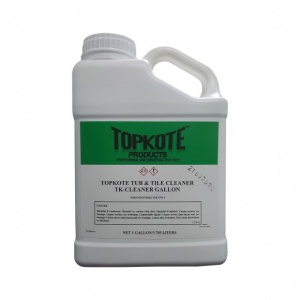 Crosslink III
Topkote's Crosslink Adhesive is an adhesion promoter that can be used over all tub and tile surfaces, including fiberglass and acrylic, to eliminate the need for etching.
Our proprietary adhesive has an excellent record in even the toughest of bathroom conditions!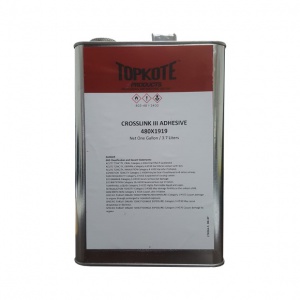 Topkote Glaze
A superior, high performance acrylic urethane system designed specifically for bathtub, tile, and sink refinishing.
UR Glaze is extremely durable and maintains gloss and colour retention.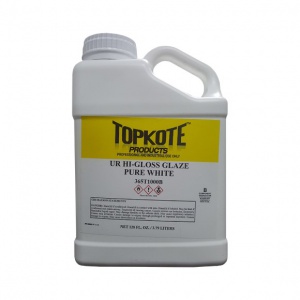 Topkote Low VOC Glaze
Our low VOC glaze achieves the same high quality finish and durability with fewer volatile organic compounds.
This glaze is designed for use in bathroom refinishing projects.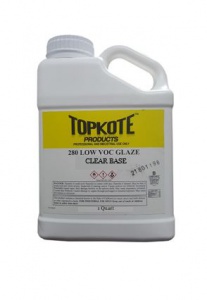 Topkote Glaze Activator
The Topkote Glaze Activator combined with Topkote Glaze and Reducer provides a durable high gloss coating on refinished surfaces.
It is the only choice our Topkote professionals use to refinish bathtubs, sinks, and tiles.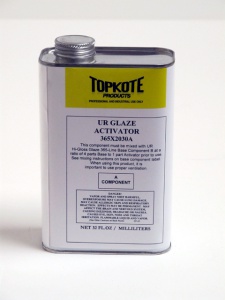 Topkote Accelerator
You can get more jobs done faster with our 4 Hour Dust-Dry Accelerator!
Mix the appropriate proportions of Accelerator with the Topkote Glaze and Activator and watch your projects get done quicker.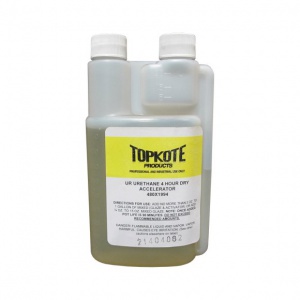 TopKote Reducer
UR Reducer works with our UR Glazing system. It is used to reduce the mixed glaze to obtain the desired consistency for spraying.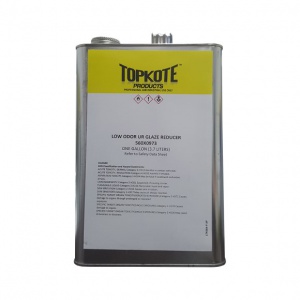 Topkote Roll-A-Glaze
With Topkote Roll-A-Glaze you are able to turn your coating into an efficient brush/roll system! You are able to minimize overspray and maximize flow, saving you time and money!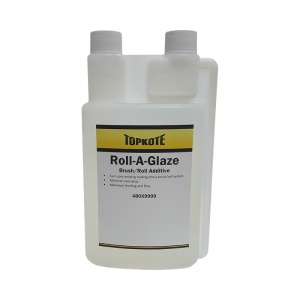 Topkote Fish Eye Eliminator
 Use Topkote's Fish Eye Eliminator to help solve the problem of fish eye contamination from hard to spot surface contaminates. Use this to ensure a smooth finish on every job.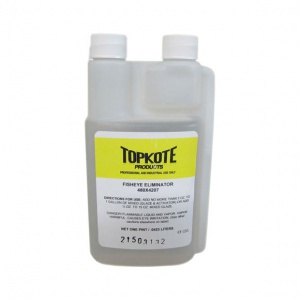 Topkote Preval Spray Gun
With this spray gun time consuming spot repairs will be a thing of the past! Quickly and seamlessly make unsightly chips and scratches look as if they were never there.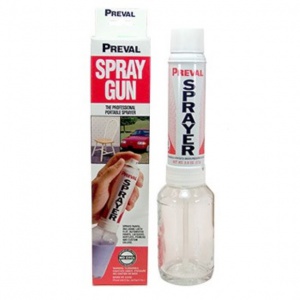 Topkote Preval Power Unit
This is a small sprayer with big results! It is designed to spray solutions with different levels of viscosity to help you with all of your refinishing needs. It offers a maximum spray of 50PSI for a smooth finish.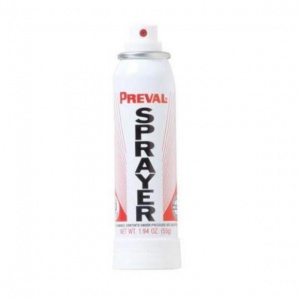 Topkote Cross Check
Cross Check concentrated optical indicator is designed for use with Crosslink III for wipe-on or spray-on application. Cross Check enhances the visibility of Crosslink and reduces the possibility of uneven applications.